RHINECLIFF HAMLET-WIDE YARD SALE Morton Book Sale & Electronic Sale Saturday, June 28, 2014
 

RHINECLIFF HAMLET-WIDE YARD SALE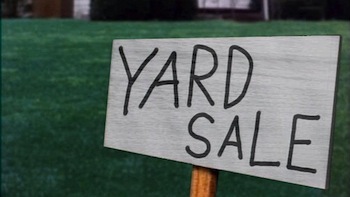 Saturday, June 28, 2014, at 9:00 
Food and Music!
Signs will be up and maps will be available.
15+ families selling a wide variety of treasures!
Park legally where you can, please!
Rain or Shine.
Morton Memorial Library
82 Kelly Street, Rhinecliff  12574
Used computers and other electronics for sale by Morton's tech guru
Some are free – while supplies last!
Apple laptops, Apple desktops, Apple monitors,
PC laptops, PC desktops, PC monitors, printers, computer speakers,
wireless keyboard & mouse, IPhones, IPod speakers, wireless routers,
cordless phones, Kindle, Nook, and more.
Sales at Morton benefit Morton Memorial Library.